At Timely, we are constantly improving our event management solutions. In this post, you will learn about our product update posted on November 30, 2020.
1. Improved Design Settings
Starting today, as part of our last update, all our clients will be able to set up different design customizations for their standalone (hosted on time.ly) and embedded calendars (iFrame and SSE embed). More specifically, clients will be able to create different headers, footers, CSS, and head for each calendar type.
This new feature is particularly useful for clients who want to show their calendars on different webpages, for example, on their main website, and on several landing pages. Clients will also have the option to apply the same design customizations to both calendar types if desired.
Please visit our Help Center to learn how to set up your account design settings. If you have any questions or need additional assistance, do not hesitate to contact us by opening a support ticket from your Timely account's dashboard.
Last week we released a new feature to make it easier for you and your audience to share your events on social media and other channels. In this new update, with only one click you can share your events from the public view of your calendar. We've replicated the share button on the top of the event cover on the event list.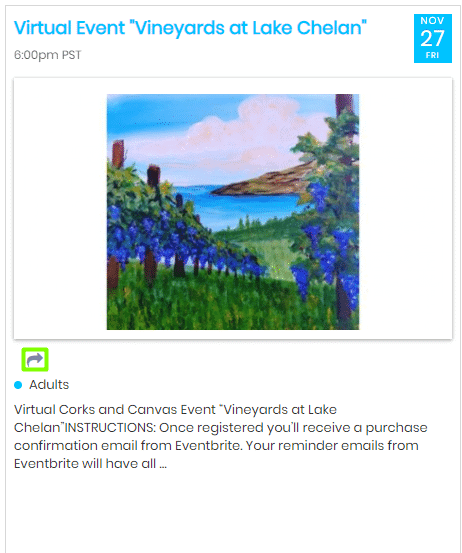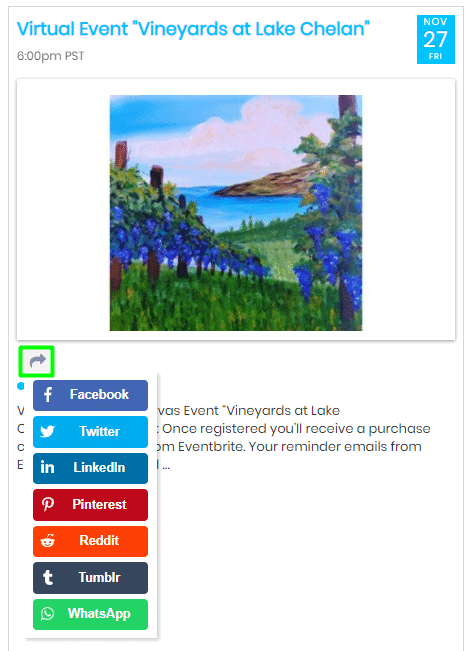 This new share button is only visible on calendars with Postboard, tile, stream, agenda and map views. It is not visible on calendars with either month or week views.
3. More New Features
From November 11 to November 30, 2020, we released other new product features:
New Release Notes Alerts: Now you can receive notifications about product releases directly from your calendar dashboard.
New Frontend Submission features: (1) Now you can define a disclaimer message for all events submitted to your calendar; (2) Now you have the option to choose "No End Date" events when using the frontend submission form; (3) Now you can see how many submitters you have on your calendar.
New Notification Options: Now everyone, including the calendar owner, can choose to receive or not notifications for (a) event RSVPs and tickets purchased, and (b) events submitted via the Frontend submission form on your calendar.
These new features are available to Timely's clients in all plans.
If you have any questions about this Timely Update or any other issue, please contact us. We will be happy to help you.