Deciding to host an event is a decision that requires a great deal of planning and foresight in order to ensure your event is a success. From scheduling the event to organizing the details to putting together the guest list to all of the other decisions that go into the process, there is no question that successful event planning takes not only the right amount of time, but also the right tools. 
After all, planning an event is one thing, but how do you ensure your event is a success? How do you make sure the guests show up? How do you make sure there are no glitches in the programming during the event, or that there is no confusion with the staff and workflow?
Simply put, there is no single way to run a successful event, but there are definitely best practices to adhere to, not to mention the tools that are available to you that can make your event planning process as efficient as possible, but also make the event itself a success.
1. Be Clear About your Event Goals
If you are asking yourself "how do I run a successful event?" then you are hoping for a clear answer, and this clarity is also what your planners will be looking to you for. Clarity is your friend, first and foremost.
Be clear about all your event goals before you start planning it. For example, what type of event you are hosting and for which reason. Be clear about what you want included, how you intend for the event to go, and other details are crucial, but you need to be clear about your intentions. What are you hoping that your guests come away from the event with? Are you looking to inform your guests? Perhaps you are hoping to raise money for a cause?
Whatever the ultimate intention of the event, make sure this is clear to all those who are helping you plan your event. Sharing your event goals with your team will make it easier for you to put together a well thought and designed event plan. Think of it this way, in order to have a successful event, you need to establish successful event planning processes as well. After all, the event is going to be a success by accident.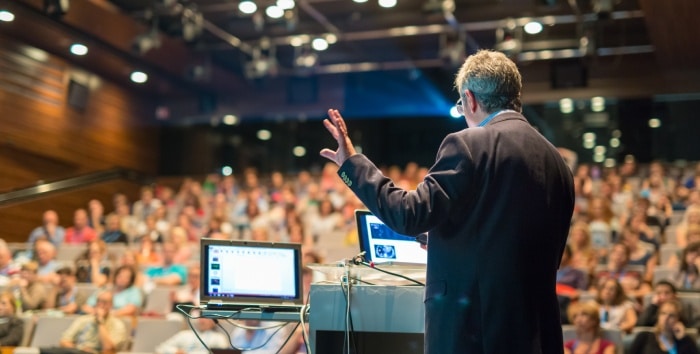 Once you know your event goals and have your event plan ready, it is time to start promoting and distributing your event. Relying on an event calendar software can help you with these tasks.
With Timely event calendar software, you can easily create an online events calendar for your website, and customize the colours and fonts to match your brand. Then, add your events to your calendar telling your audience all about your event, providing all the information in a single, accessible location. List out all the details of the event. You can even enrich your event page with images, videos, tables and documents. This eliminates confusion and questions that guests may have.
Aside from promoting your events on your website through your own calendar, you can also distribute your events to your followers and contact list. By using Timely automated tools, you can share your events on social media and send email newsletters automatically. This can certainly save you a lot of time.
However, focusing on promotion and distribution is not enough to ensure your event is a success. You also need to have people interested in your event, and somehow know in advance how many people are attending. If you are hosting a free event, one way to do that is to utilize Timely event booking software to collect RSVPs and event registrations.
Event booking software isn't the only tool you have at your disposal when it comes to successful event planning. If you are hosting a paid event, you can use Timely event ticketing software to manage your ticket sales and monetize your event.
Certainly, having these software tools in the same place makes it easy to reach potential attendees, and give them a simple option for whether or not to attend.
3. Plan Your Best Event Yet
The bottom line is this—if you want to run a successful event, you need to start with a successful event planning process, and then think about the software tools you may need to manage these events, including promotion, distribution, registration and ticketing. And because there are so many ins and outs to consider in the world of event management, taking advantage of tools to keep you on the right track is a smart move.
Don't put yourself in a position where you are leaving your event to chance. Instead, book a demo to learn more about Timely's Event Management Software solutions, and be in control of your event management process from beginning to end. When you receive compliments and recognize the smiles on the attendees' faces during the event, you will know you have run a successful event, and you will be glad you took advantage of the tools available to you along the way.