Tockify Calendar WordPress Plugin Alternative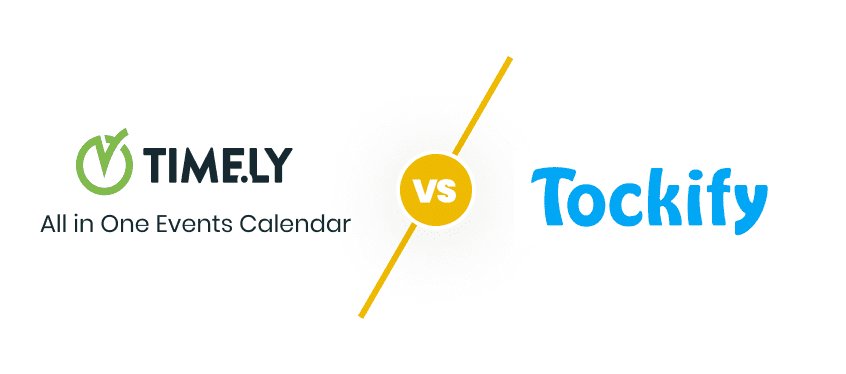 Timely All-in-One Events Calendar vs. Tockify Calendar
Do you currently own a WordPress based website or are planning to build one? If so, you are not alone. WordPress is one of the most used content management systems out there. Its main advantage is the possibility to add plugins to enrich a website and the huge variety of WordPress plugins available today. Many of them are completely free and can make your website functional in a large variety of ways.
If you are looking for free event calendars to add to your WordPress website, our Software Comparison series were written with you in mind. For this particular post, we conducted an in-depth comparison between the free versions of Tockify and Timely's All-in-One Events Calendar WordPress plugins. Keep reading to learn how these plugins compare in terms of credibility, features and scalability.
Timely versus Tockify Calendar: At a Glance
Timely All-in-One Events Calendar
4.2
Based on +1,500 WordPress users reviews
+80,000 active installations
Feature Rich
Credible
Reliable
Download Now
Calendar Design
Beautiful and modern design
Variety of calendar views and widgets
Preset themes plus customization tools
Responsive design
Key Features
Cloning and recurring events
Add images, video and links to event posts
Filters for easy event categorization
Built-in toolbar for advanced search
Import events with CSV/ICS files
Event promotion tools
Usability
Web based software
No coding or web design skills required
Your own domain name in event links
Intuitive and easy to use
Fast loading
Accessible
4.4
Based on 16 WordPress users reviews
+3,000 active installations

Calendar Design
Modern design
Only one calendar view, but no widgets
Customization based on one preset theme
Responsive design
Key Features
No duplicating nor recurring events
Can only add images to event posts
Event organization by tags only
Date and keyword search only
No import events tools
Limited event promotion tools
Usability
Web based software
No coding or web design skills required
Tockify domain name in event links
Complex to use
Somewhat accessible
1. Credibility
Time.ly Network, a technology company with offices in the United States and Canada, is the developer behind the All-in-One Events Calendar WordPress plugin. For more than a decade, Time.ly has been building enterprise level event management systems, including event calendar, registration, ticketing and booking software.
Its free WP plugin, the All-in-One Events Calendar, was first launched on WordPress in 2011. Currently in its version 3.0.0, it has more than 80,000 active installations.
Timely calendar plugin's average rating is 4.2 out of 5 starts, based on more than 1,500 reviews. In addition, its WP support forum is very active with tons of questions and answers from the community, showing lots of active free users.
In contrast, Tockify Events Calendar is a plugin designed by a company from the UK with the same name. On their website, they describe themselves as "a small team of developers and designers dedicated to making it easier to create and consume time related information on the internet". The Events Calendar is Tockify's only software product.
Tockify wordpress free calendar version was first released in 2015. Despite the fact that Tockify calendar plugin has been around for more than 7 years, it has only 3,000 active installations.
Although this plugin has an average of 4.4 out of 5 stars on WordPress, this rating is based on less than 20 reviews. Moreover, Tockify's WordPress forum has very few support questions from users.
2. Product Fit & Free Features

Timely All-in-One Events Calendar

Timely All-in-One Events Calendar is the only free calendar for WordPress that packs powerful event calendaring features in a sleek and professional design.
It offers various calendar views - Month, Week, and Agenda - and widgets which you can use to fill small sections of your website. You can use Timely free calendar out of the box or customize the design to suit your needs. What sets this plugin apart from others is its responsiveness, which means that it looks great on any device - phone, tablet, or desktop!
With Timely free wp calendar you can easily import events from other sources, duplicate events, and also create recurring events, saving you tons of time!
Furthermore, when creating events, you can add all sorts of media to your event pages, including images, videos, tables, documents, and even embed codes.
With this plugin, there's also one less worry about organizing your events because everything can be categorized with smart filters and tags. The plugin has a built-in customizable toolbar, allowing your audience to search for events by date, month, year, keywords, as well as your preset filters.
Moreover, it has several event engagement features for people to better interact with your event content. Indeed, they can print the calendar and event pages, as well as subscribe for event notifications via Google, Apple and Outlook calendars. They can also easily share events on more than 10 social media platforms, such as Facebook, Pinterest and WhatsApp.
One important feature is that Timely is so simple to use - no coding required! Furthermore, it offers accessibility features, including calendar keyboard navigation, and is lightweight in size, which results in load times that are lightning fast.
Tockify Calendar

Although Tockify wordpress calendar version has a modern design, it offers only one calendar view - the Agenda Style Calendar, and no widget. In addition, calendar customization is limited to one out of the box theme. As a result, users are not able to change the look and feel of the calendar to match their brand and website.
With Tockify's free plugin you can easily publish events on your calendar. However, you cannot import, clone, or create repeating events. You will be able to add images to your event pages, but not other media files such as videos and documents.
Indeed, event import sync, recurring events, and media upload are only available on Tockify web calendar paying plans.
Tockify allows your website visitors to search events by date and keyword only. You might be able to add tags to your events for organization purposes. However, they cannot be used to filter or search for events on the public interface.
With respect to free event engagement tools, Tockify allows your audience to subscribe to your calendar with their Google, Outlook and Yahoo calendar accounts. It also has social sharing buttons, but these are limited to Facebook, Twitter, and LinkedIn.
In sum, Tockify offers a basic free calendar since it lacks many essential features available not only on Time.ly events calendar, but also on other popular free event calendars.
Timely vs. Tockify Events Calendar: Free Features Comparison Table
Free versions of events calendar plugins, such as Timely and Tockify, may be a good fit for bloggers, small nonprofits, and solo entrepreneurs. If any of these categories describes you, and you have small scale event publishing needs, this comparative board can be a great resource to help you select your future events calendar plugin. If you have more complex event management requirements, please check our
web-based event calendar
.
FREE FEATURES
TIMELY Plugin
TOCKIFY PLUGIN
MAIN FUNCTIONALITIES
Multiple language

✓

✓

Multiple time zones

✓

✗
Easy to use

✓

✗
Mobile-friendly

✓

✓

DESIGN & CUSTOMIZATIONS
Custom branding

✓

✗
Calendar themes

✓

12 themes

✓

1 theme
Custom theme

✓

✗
Calendar views

✓

3 views

✓

1 view
Calendar widget

✓

3 styles
✗
Select different view for mobile and desktop

✓

✗
Customizable toolbar

✓

✗
Event page layout template

✓

1 style

✓

1 style
Filtering bar

✓

By date, month and year

✓

By date
Filter by keyword

✓

✓

Filter by tag, organizer and venue

✓

✗
Event venue & organizer tag system

✓

✗
Add multiple organizers per event

✓

✗
EVENT PUBLISHING & REACH
Single-day, multi-day and all-day events

✓

✓

Cloning events

✓

✗
Recurring events

✓

✗
Local time

✓

✗
Event Location system

✓

✗
EVENT AGGREGATION
Import event (csv / ics file)

✓

✗
EVENT PROMOTION & ENGAGEMENT
Calendar subscription

✓

Google, Apple & Outlook

✓

Google, Outlook & Yahoo
Social share buttons

✓

✓

File export

✓

ICS & XML
✗
Print ready

✓

✗
3. Business Scalability
Free calendar plugins are generally built for freelancers and startups. If you are an established or growing businesses, you might want to consider getting a paid software to help you manage events more efficiently.
Usually, paid versions of event calendar plugins allow you to do more than just build an online calendar. In fact, investing in technology can be a really smart decision and a turning point for your event business.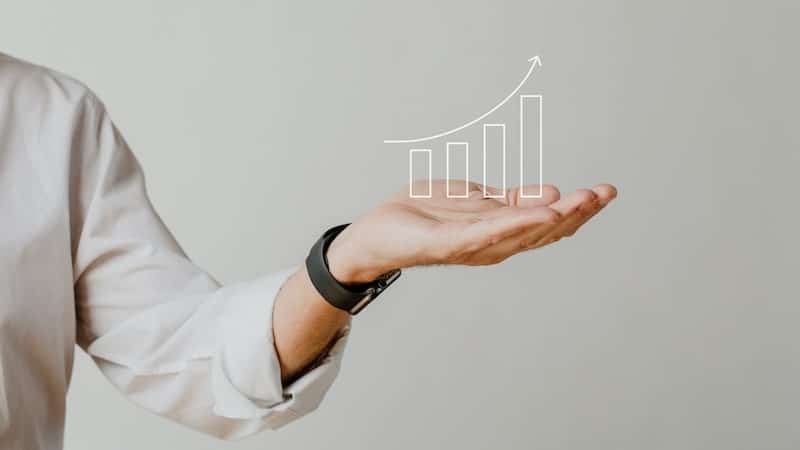 Time.ly event management system is scalable and has a wide variety of software features to suit your business needs every step of the way. Indeed, as your business grows, Time.ly events calendar software grows with you.
Furthermore, you can count on Timely to scale up software adoption within your organization. Indeed, we have a comprehensive Help Center and video tutorials, as well as can offer you Enterprise-level customer support.
In contrast, although Tockify offers some upgrade options, most of the features available on their paid plans are quite basic. For example, repeating events, month calendar view, and calendar design customization are all part of Tockify web calendar's paid premium plan. However, you can get all these features for free with Time.ly free calendar plugin.
Moreover, Tockify does not offer many customer support options, aside from e-mail support. And, in our opinion, the user documentation and how to guides available on their website seem very superficial.
4. Conclusion: Timely Events Calendar is the Better Alternative to Tockify Calendar

As you can see from this comparative overview, Timely is definitely the right choice. Overall, Timely wp calendar plugin is a stronger product than Tockify calendar.
Choosing Timely gives you the advantage of adapting to a software that will suit you even if your needs change in the future. This is especially true if you are representing a company or organization, which often is looking for a more robust and scalable product, as well as a credible and reliable vendor.
Check out Timely All in One Events Calendar WordPress plugin to optimize event management in a smart way!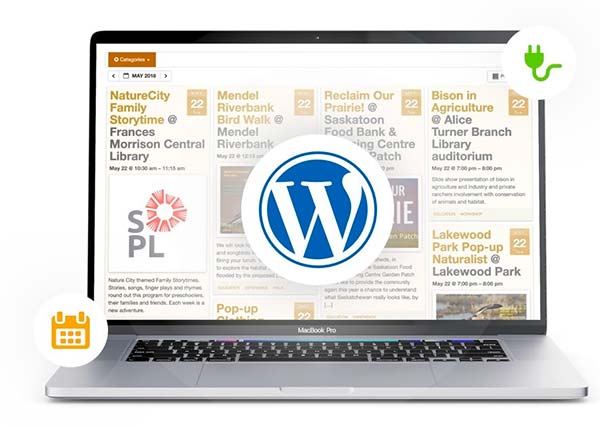 Download Now
Disclaimer:
The software products mentioned in this webpage for the purpose of comparison with Timely software are not sold or marketed by Timely. All products, names, trademarks, and registered trademarks are properties of their respective owners. They are used in this webpage for identification and reference purposes only. Timely is not endorsed by, directly affiliated with, maintained, authorized, or sponsored by any of the trademark owners referenced within. This webpage was last updated on November 30, 2022, and it is accurate to the best of our knowledge. If you believe anything to be incorrect, please
contact us
.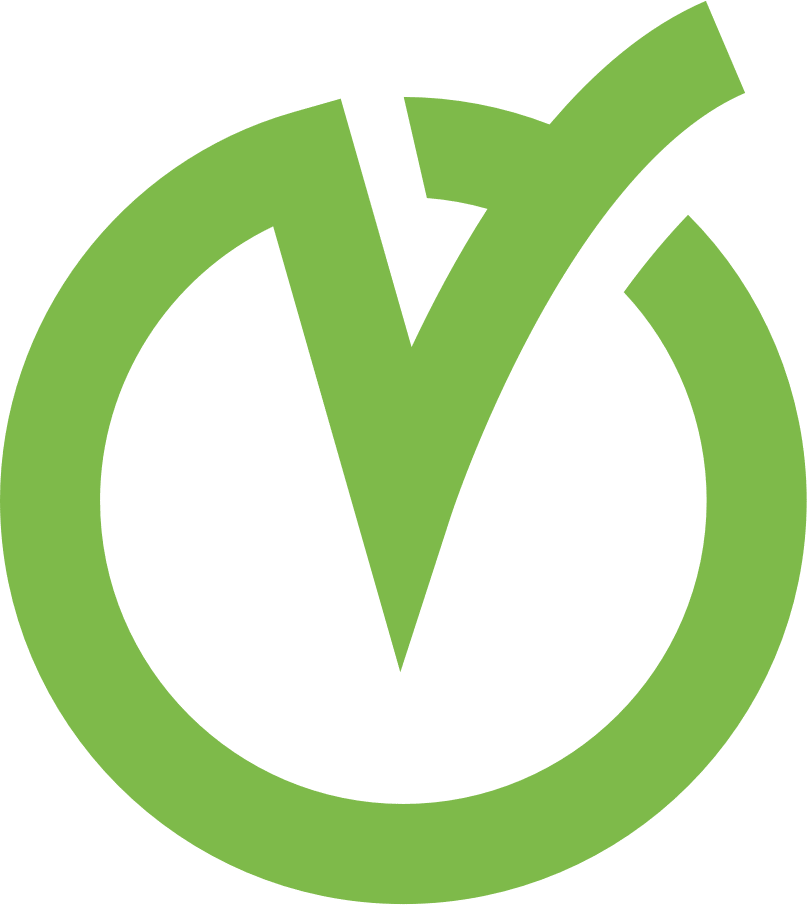 Get Started with Timely Event Software Solutions today

At Timely, we believe events are the cornerstone of experiences. We aim to create technology that brings communities together and turns events into lasting memories. Count on us to help you achieve your event management goals.