At Timely, we are constantly improving our event management solutions. In this post, you will learn about our product update posted on June 30, 2021.
1. New Custom Translations for Public View
In our last Product Update from April 26, 2021, we shared the addition of two new languages for the Public View of our Event Management Software solutions. In total, Timely clients can choose among 9 languages to display events to their audience, including English, French, Spanish, Portuguese, Italian, German, Dutch, Korean and Japanese.
Now Timely users can also change the default translation of specific words on the Public View of their own event calendar. To add a custom translation, users need to go to Settings, under Calendar Language, select a language and download the respective CSV file. Users can edit that file and then upload it to the dashboard.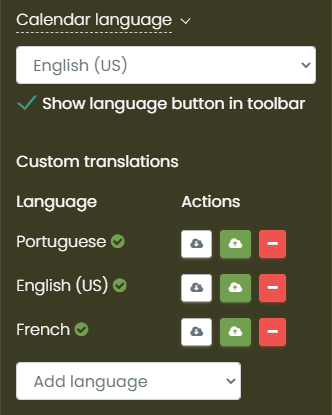 2. New Timely Dashboard Multilingual Translations
As our client base expand internationally, we would like everyone to experience our event management application on their language of choice. Now Timely clients can choose to use our software in 7 different languages:
English;
French;
Spanish;
German;
Italian;
Dutch; and
Portuguese.
Users can set the dashboard language through their Profile settings, as shown below: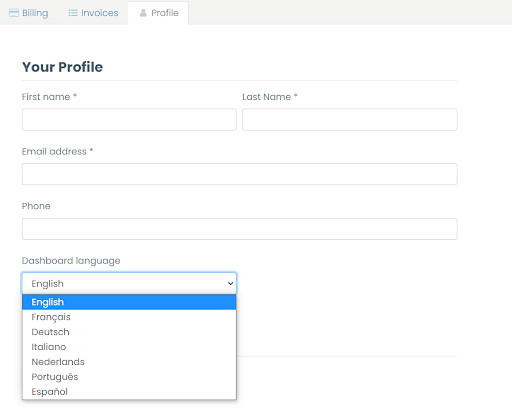 This new feature is particularly useful for Timely clients located in countries whose official language is not English, or not only English (for example, Canada which has two official languages, English and French). Since each user has the freedom to choose its own dashboard language, it is also useful for clients with individual staff members who are more comfortable using our application in another language.
3. Automatic Event Notifications
Clients who use our Event Ticketing Software can now set up automatic notifications to their event registrants.
First, users will have to set up a custom email template for event notifications. Then on each event post, they can turn on this feature and determine how many days before the event they want the notification to be sent. Users can also add more than one notification by choosing the appropriate interval on the dashboard. For example, for the same event you can send a notification 7 days before the event, and then another notification 1 day before the event. There is no limit on the number of notifications sent per event.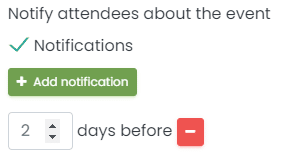 4. Ticket Form Improvements
Clients who use our Event Ticketing Software can add additional information to their event tickets using a new field called Extra Information.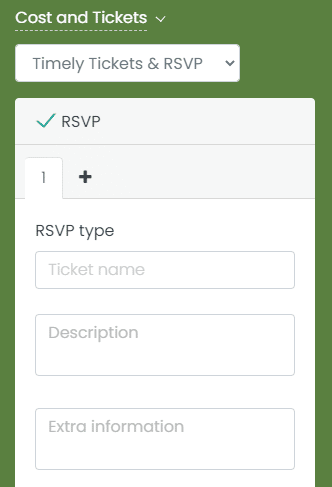 This new feature is available for all Ticket and RSVP types, and can be used for all types of events. For example, for online and hybrid events, it can be used to send the web link for the event streaming. For in person events, it can be used to add specific instructions to VIP Tickets customers.
The extra information field is only included in emails sent to ticket holders / RSVP customers. Users can customize these templates in the Email Templates in the Settings area of their Timely dashboard.
In addition, Tickets and RSVPs types are no longer limited to a fixed number, as it was before.
5. Image Alternative Text
Now, Timely users can set the alternate text image for their uploaded images, which helps with SEO. Users can do that when uploading an image to an event post or directly on their Media Library. Event Submitters can also do that when uploading a featured image through the Event Submission Form.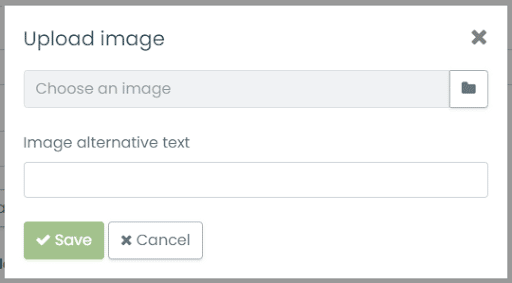 6. Add To Calendar Button Improvements
We've changed the location of the Add to Calendar button and improved its functionality. Now, it is located on top of the public calendar and presents many more options for website visitors to subscribe.

In addition, Timely users have the option to hide or enable the Add to Calendar button in their public calendar. You can find this option in the Settings tab, in General settings, inside the Misc Settings, as shown in the image below: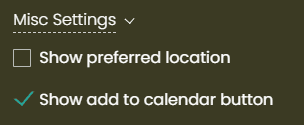 If you think you can get advantage of our last product update and would like to have these new features added to your plan, please contact us. We will be happy to help you.